The past month has been a surreal blur, one that has left us all existing in a strange sort of limbo. Under these strange circumstances it can be hard to find the motivation to do anything other than anxiously scan the news and stay immobilised under a mountain of blankets. After a few weeks of travelling to and from work in a daze and finding little to enjoy about being stuck in the flat the rest of the time, this morning I finally found myself sat back down at my laptop ready to write.
Over the previous few weeks, I've found immense solace in reading and have thrown myself into books as a means to escape the scariness of the present. I've emerged blinking from my bookish slumber to realise that not all is lost, and to share the things that I have found hope and positivity in during a time when the world seems to be telling us to feel otherwise.
Below I have compiled a list of things that I have found joy and hope in amidst the chaos of the previous few weeks. Please do comment below with your own remedies to the anxieties of the present!
I have a love/hate relationship with audiobooks and go through phases of listening. I decided to reactivate my Audible account after being offered a free trial again and started listening to Beth O'Leary's The Flat Share. This time around I've found listening to audiobooks to be really relaxing and have enjoyed taking the time to switch off from everything and become immersed in the story. It has also been really helpful to be able to drift off to sleep whilst listening as it gives your brain time to calm down and unwind before bed. I'm also really loving listening to podcasts at the minute too, especially Tom Wrigglesworth's Hang-Ups – which you can find on BBC Sounds here.
With the prospect of lockdown looming, I've started to eye up some of the bigger titles on my shelves. If anything good is to come from being stuck inside for weeks, it might be that at least I'll FINALLY get around to reading The Overstory by Richard Powers! (Might even attempt Hilary Mantel's Wolf Hall if I'm feeling brave…)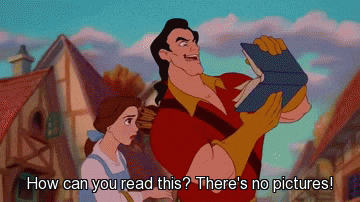 As a bookseller working on a university campus, it has been sad seeing the number of students slowly disappear as lessons are moved online and the traffic to the shop dwindle to basically nil. It therefore really made me smile to see the effort independent bookshops across the country are making to continue serving customers despite the pandemic. We are trying our best to carry on and are hoping to still be there for readers when we come out of the other side, but we can't do that without your support. Why not contact your local indie bookshop and order some titles to see you through the next few months? It is the perfect time for some comfort reading!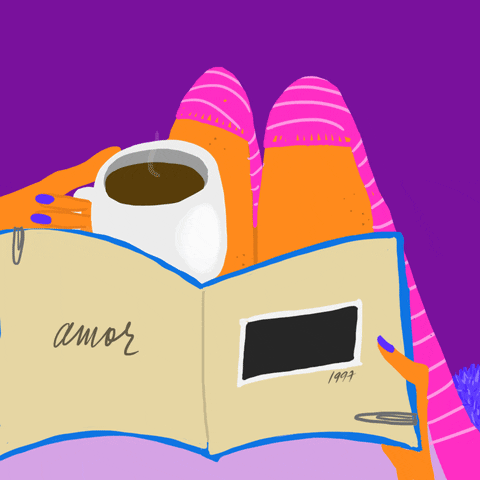 Are you working from home? Or has your project ground to a halt whilst self-isolating? Why not tune in to Leena's Creative Lock-In and join the online community turning the current climate into an opportunity to be creative? Or grab a cup of tea and enjoy Lauren and the Book's week of Stay At Home Club videos? Amidst all of the conspiracies, fear-mongering and stockpiling, the internet has proved to be a place where people have been able to pull together and find a virtual community whilst stuck at home.
This is the perfect time to join in with Meggy from Chocolate 'n; Waffles' Positivity Wave. This wonderful weekly tag encourages us all to make a list of the positive things that have made us smile that week on each 'Happy Friday'! We all need a reason to look on the bright side at the minute and you'll be surprised at how many small things you will find are bringing you joy when you sit back and reflect on it. Thank you Meggy for this wonderful idea!
Here are some of my favourite things from the internet this week:
Finally, I'm going to finish with this scene from one of my favourite films, Pride. If you haven't seen Pride then I absolutely urge you to watch it – it's a feel-good film like no other. This scene from the film makes me so happy whenever I see it (I watched it compulsively whilst writing my undergrad dissertation) and has brightened up my day countless times!
---
How are you doing? What have you found to make you smile despite the doom and gloom of the current climate? Have a chat with me in the comments below!